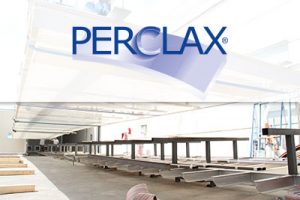 SHEETS, BLOCKS, BARS, PIPES,
IN PURE CAST METHACRYLATE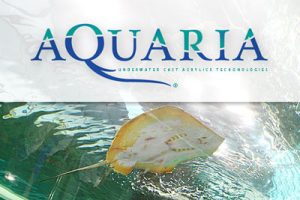 HIGH TECHNOLOGY ACRYLIC FOR HUGE AQUARIUMS AND UNDERWATER USE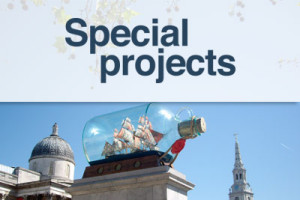 IT'S NEVER BEEN DONE BEFORE
ABOUT CLAX
For over 40 years the creativity and technological know-how offered by Clax Italy and its technical staff have overstepped the boundaries of production and scientific innovation in acrylic production.
The constant evolution of its know-how has enabled Clax Italia to develop special products obtained through casting processes involving specific integrated moulds, large, thick monolithic blocks, standard and special sheets for food, military, medical and scientific use, as well as chemical resins, better known as "glue", specific for acrylic underwater use. The company's advanced chemical PMMA plants, fully in compliance with ISO 14001 environmental specifications, fully suits the quality certification that apart from extreme transparency and durability, a strict production quality control system aimed at assuring backward traceability of any single plate and/or block.
Teamwork
and Engeneering
A highly qualified team of experts for any kind of production and installation. From the large AQuariA® blocks, suitable for underwater use, to the implementation and installation of great architectural works made of cast polymethylmethacrylate (PMMA). Supporting customers, from planning to installing, from choosing the best material to use, to assembling all the components, is one of the company's primary concerns. Clax Italia engineering department is always ready to coordinate and to provide the correct support, in compliance with international regulations.
As a matter of fact, the company's advanced chemical acrylics plants, fully in compliance with ISO 14001 environmental certification, guarantee, apart from extreme transparency and durability, a strict production quality control system aimed at assuring backward traceability of any single plate and/or block. These plants and technologies have enabled Clax Italy to launch itself into the methacrylate market as the only world producer of large thick UNstratified blocks.
CONTINUOUS EFFORTS IN
SCEINTIFIC RESEARCH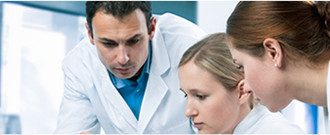 Thanks to the commitment of our research and development staff, we constantly improve all our products fostering new scientific and technological approaches. In other words, the continuous development of innovative products and quality standards with advanced technologies enables us to meet the most varied demands of our customers, providing them with the required products, ideas and/or projects.
Nowadays, Clax Italia is one of the world's leading producer of large cast methacrylate (
Perclax®
), and PURE cast methacrylate for underwater use (
AQuariA®
). All our product and production are internationally certified, including PVHO-1.
PERCLAX
Il metacrilato colato prodotto da Clax Italia si chiama Perclax ®
ed è interamente composto da PMMA, un polimero termoplastico
ottenuto per polimerizzazione in massa di monomero tramite colata.
Go to Perclax
ZERO TOLERANCE ON PERCLAX® CAST ACRYLIC BLOCKS
The technological know-how of our Mechanical Engineering Department has allowed the implementation of a new grinding technology
GERMANISCHER LLOYD PERCLAX
AQuariA® PMMA, by Clax Italia, is certified by GL.

Among the most interesting applications of
Perclax® methacrylate blocks are AQuariA®
Aquarium glasses. Acrylics, chemically processed
and specifically produced for underwater use (PVHO-1)
Go to Aquaria
PENGUIN POOL INAUGURATED
Saturday, June, 19th, 2010. It was inaugurated this morning, within the beautiful setting of Cattolica aquarium, the penguin pool.
May 24th 2009
Inaugurated this morning in London, in the beautiful surroundings of Trafalgar Square, "Nelson's Ship in a Bottle"
MISSION
Our R&D team is constantly committed to developing new products and applications by improving its production processes and technologies.
Our R&D Department also collaborates with Italian and European research organizations, Universities and consulting firms specifically selected for their expertise on a variety of special topics.
These activities are grouped as follows:
PRODUCT DEVELOPMENT

Continuos monitoring efforts allow Clax R&D dept. to identify strength and weeknes of the acrylic use form the market.
QUALITY CONTROL

Laboratory facilities usually perform analytical testing of product batches and purchased raw materials. They also supervise the good functioning of processes and measuring instruments. The overall reliability of the results will be susceptible of further internal and external checks.
ARE YOU AN ARCHITECT OR ENGINEER?
SUBMIT YOUR IDEA
PMMA is a young material whose uses and applications have not yet been completely explored.
Clax Italia aims at supporting innovative ideas, proposals and projects involving the use of PMMA in different fields of specialization, and financing University research studies.
Passion speaks louder than words
CLAX ITALIA
Via Trieste, 04 – 00040, Pomezia – Roma, Italy